Below is my bucket list of things I want to do. The purpose of having a list like this is to put my goals out there to the world so that they are more likely to come true.
The items on the list appear in no particular order and I add to the list in random places. I won't remove anything after I do it, but rather, link to blog posts where I accomplish these things. If you can help me cross off an item on this list, Contact Me.
Adventure Paul's Bucket List
Windsuit Flying
Impromptu Public Performance of The Confrontation (Les Miserables)
I've always wish I had a male friend who was into Les Mis as much as me so that we could do this, but not yet. Be my friend if you are, please. One day my friend Jocelyn showed me this and I was like "Whaaaat??? I wish Neil Patrick Harris and Jason Segel were my friends!"
Spartan Race
My good friend Kenneth just told me about the Spartan Races. The next race I could do is in Malibu, CA on Dec 1, 2012. Watch their video below:
Read 60 Books a year
I read recently (whether it's true or not, who cares) that a CEO in America reads an average of 60 books a year. I'm going to do that too. Check out the Books I've Read & Reviewed on my site.
Sky Diving
Perform Amateur Stand-up Comedy at Open Mic
Dress Completely In Disguise and Do Something Crazy
Kite Surfing
Hot Air Balloon Ride
Own/Ride a Wheelman
Be Interviewed on a TV Talk Show
Go to Philippines
Tosh.0 Audience
Ellen Show Audience
Appear on Price is Right
– bring 20 matching AP t-shirts and recruit people I don't know to be on the Adventure Paul team
Run 5k & 10k
– on different days
Give a TED Talk
Here's one of my favorites:
Scuba Diving
Ride Tandem Bicycle
Trampoline World
Get one of my e-books published
Current E-book: California Real Estate: How To Pay Significantly Less Than Your Neighbors & Avoid Costly Mistakes
Mom's E-book: Alexandra's Adventure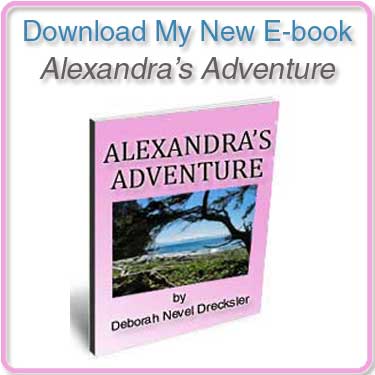 Hollywood Clubbing
Watch Les Miserables live
Go Hang Gliding
Attend Temples & Synagogues in Los Angeles
Harmonica Lesson
Visit Cory in Washington
Sing a song with a street performer
Dress up as bum and street pander for money
Take 1,000 pictures w/ 1,000 people
See More Photos of Adventure Paul on Facebook
Tour a home worth over $20 million dollars
See: Top 10 Most Expensive Homes For Sale in California
Create a balloon suit and fill with helium.
Then see if I can jump super high and float a little.
Make some more AP clothes
See: New Adventure Paul T-Shirt
Write a song and make a music video
See: Heidi D Music
Star in a TV Commercial
*Kind of did that, but I wasn't the *STAR* (see below)
See: As Seen On TV Adventure Paul
Break a Guinness World Record
I'm not sure which record I will break yet.. but this sounds like the type of challenge for me. I am world record material. Note: Thanks Robin for the suggestion!
Get body to look like Ryan Gosling's
*Working on this one. See: How To Lose 30 Pounds in 30 Days
Learn to Roll Sushi from a Pro
I've rolled sushi in the past, but I want to work with a professional sushi chef and take my skills to the next level. Find me the Mr. Miyagi of sushi rolling and let's wax-on wax-off!
---
Any ideas of what I should add to that list? Leave your suggestions in the comments section below.
Facebook Comments
comments